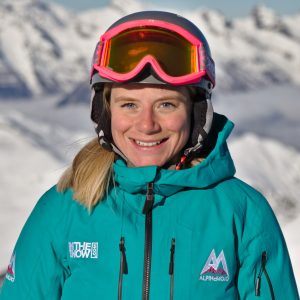 Sega Fairweather
Ski Instructor | Ski Race Coach | Snowboard Instructor
BASI Level 4 ISTD
Swiss Brevet Federal
Sega represented Great Britain for 8 years during her 12 year career as a ski racer competing in the four alpine disciplines from Slalom to Downhill.
She lived in Vermont, USA, for 3 years whilst she improved her world rankings and concluded the 2009 season with 14 titles at the British Land National Championships. Since retiring she has spent 4 years running the children's programme at Team Evolution as Head U14s/U16s Coach, and alongside this coached the British Children's Ski Team at selected international events.
Sega spent 3 winters working in Verbier, and a season in Falls Creek, Australia, as an instructor during which time she earned the highest qualifications in the British (BASI), Swiss and French systems. Whilst in Verbier, Sega also trained the instructors striving towards their Level 3 & 4 exams in their on-piste performance.
Sega enjoys being out on the mountain whether she is snowboarding, powder skiing or doing some freestyle in the park, nevertheless finds beginners and timid skiers the most rewarding to work with!
Alpinemojo Ski School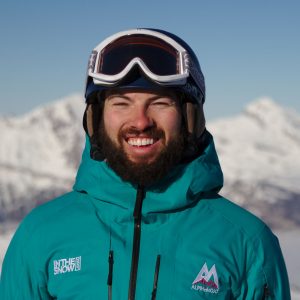 Eliott Gates
Ski Instructor
BASI Level 3 ISIA
Eliott started his skiing career in Verbier at just 2 years old, and returning to the 4 Vallees each year with his family has only cemented his love for the sport and Valais region.
When he finished his studies in 2011, Eliott moved away from the UK to work in Nendaz, eventually becoming the manager of a ski school in 2016. Eliott currently holds BASI level 3 ISIA and is continuing his development by working towards level 4 (ISTD). He has also recently turned his hand to telemarking so you will often find him free heeling around the slopes.
A trained chef, Eliott has a passion for good food and certainly knows the best spots to eat on the mountain! He likes to travel whenever time allows, drawn to the coast to feed his passion for watersports including kitesurfing. Also a keen football player, Eliott plays as a goalkeeper for the local Printse-Nendaz team.
Alpinemojo Ski School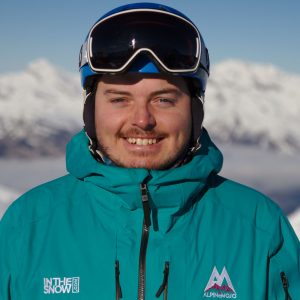 Oli Partrick
Ski Instructor
BASI Level 3 ISIA
Originally destined to play football having been scouted to play for Leicester, Oli traded his football boots for skis full time at 19, and has been tearing around the 4 Vallées ever since.
Oli follows the snow year-round and can be found in New Zealand in the summer. He begins the southern hemisphere season helping to coordinate the on-snow induction for all newly employed instructors. Alongside his regular instructing duties, Oli is the trainer for up and coming "rookie" instructors aiming for their NZ level 1 & 2 exams. In addition, he runs the Turoa Race Academy for 10-16-year olds providing on the hill training, fitness and goals & performance analysis.Currently working towards his BASI level 4 (ISTD), Oli is always looking to improve, and can be seen working towards his own goals when he isn't teaching. An enthusiastic instructor, Oli's passion for skiing is obvious, and clearly reflected in his client's smiles and laughter!
Alpinemojo Ski School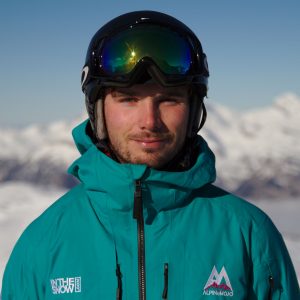 Oliver Logan
Ski Instructor
BASI Level 2
BASI Level 3 Mountain Safety
Olly was 2 years old when he first put skis on at Verbier's Les Esserts piste in 1995 and has returned ever since.
Keen off-piste skiers, his parents met in Verbier, and have passed on their enthusiasm for the sport, and knowledge of the best lines to Olly. He knows this backcountry extremely well, and when he isn't teaching is skiing with friends, or the AM team if they can convince him to!Olly studied Politics at Newcastle University and worked on the last two general elections. In 2013 he passed his BASI L2 in Bariloche, Argentina, and is lucky enough to have skied on 3 continents.
Olly has always had a passion for cricket, where he is still a playing member of Marylebone (at Lord's Cricket Ground); Hurlingham, and also for the Marlborough Blues. He holds the English Cricket Board L2 Coaching Qualification, and spends the summer coaching 6-16 year olds at Chiswick and Latymer, MCC, and Hurlingham Clubs.
Although he is half Australian, he insists that he supports England throughout the Ashes!
Alpinemojo Ski School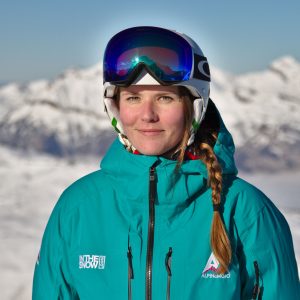 Emmy Mercier
Ski Instructor | Snowboard Instructor
Carte Pro
Swiss Patent
Emmy grew up skiing in Collet d'Allevard, a small resort in the French Alps, where she started racing with the local ski club. Switching as a teenager to snowboarding, Emmy discovered the pleasure of going off piste in the powder, something she still enjoys to this day.
Starting as an assistant instructor with children's groups in order to train in her free time for the Test Technique, she progressed rapidly and started teaching with the ESF in La Rosière in 2012. She trained as she worked until she completed all of her skiing exams, achieving the full French certification; Diplôme d'Etat.
Now eager to ski in other countries, Emmy is particularly excited for the possibilities that Verbier has to offer for ski touring and the challenge of its steep and impressive slopes. She also likes to discover easily accessible, close by secret spots with good powder, and is looking forward to finding them in the 4 Vallées.
Emmy is active in the summer and loves to be outside, whether she is travelling, walking, wakeboarding, climbing, or taking photographs.
Alpinemojo Ski School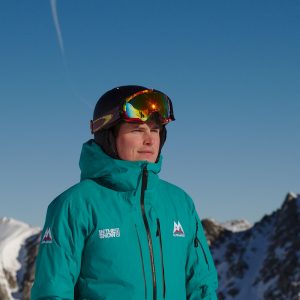 Ben Langston
Ski Instructor | Snowboard Instructor
BASI Level 3 ISIA
Swiss Patent
Ben's love of the mountains started at an early age in Wales, before moving at 12 years old to the French Pyrenees. He then learnt to ski and joined the local race club whilst training to pass the French Test Technique. He continued ski racing throughout school until heading to University in Grenoble.
At University, Ben joined the University Ski Club, where he first found his love for teaching others. He also joined the Regional Mountaineering Team and spent most of his time ski touring, climbing and mountaineering.
He lived in Méribel his first season where he started training as a ski instructor, and has spent the past 3 seasons working for ESF La Rosière. He is currently an ISIA qualified ski instructor, Level 1 snowboard instructor, and is working towards his ISTD (full certification) with only a few modules left to pass.
Ben is passionate about his life in the mountains and enjoys activities such as climbing, mountaineering, walking, ski touring, snowboarding and kayaking. He also enjoys photography and travelling as much as he can alongside his summer projects of building traditional timber frame.
Alpinemojo Ski School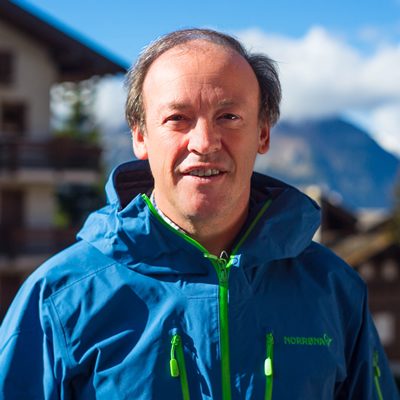 Chris Buckley
Ski Instructor
BASI Level 2
After completing a degree in Pharmacology/ Physiology, Chris spent the next 30 years working in a variety of international marketing roles within the pharmaceutical industry.
He has been lucky enough to live and work in Switzerland for the past 24 years, and having seen the town and resort evolve since he first started skiing here in 1992, his knowledge of Verbier is extensive.
In 2014 Chris signed up for a ski instructor course where he discovered how much he enjoyed helping clients improve in both their technique and confidence, ultimately increasing their happiness on the pistes.
His own skiing improved greatly and he successfully earned his BASI level 2 certificate by the end of the programme.
Last year, Chris decided to combine his love for skiing and helping others to love skiing with his commercial skills and thus Alpinemojo was founded.
Alpinemojo Ski School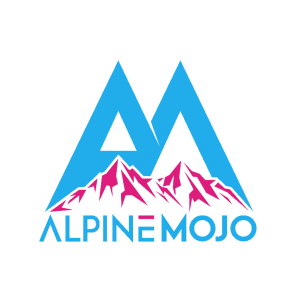 Jordan Lowe
Ski Instructor
BASI Level 3 ISIA
Jordan has enjoyed skiing all over the world as part of his training with Team Evolution Ski Race Academy, including Norway and Chile, and he also represented GB for the 2011/12 year culminating in the "Pokal Loka" race in Slovenia.
Jordan started skiing aged 5 in France, and quickly took to the sport. His family discovered the resort of Verbier in 2005, and he has since spent the majority of holidays in the 4 Vallées.
Jordan is incredibly talented off his skis too, and somehow manages to juggle duties for his start up Krystal Clarity, whilst managing AlpineMojo's IT department, all alongside his current position as a Data Platform Consultant in London!
Although Jordan is too fast to be spotted skiing the pistes when he is in resort, he can be found catching his breath through the bumps on Tortin when Eliott and Oli take advantage of his 'city fitness'!
Alpinemojo Ski School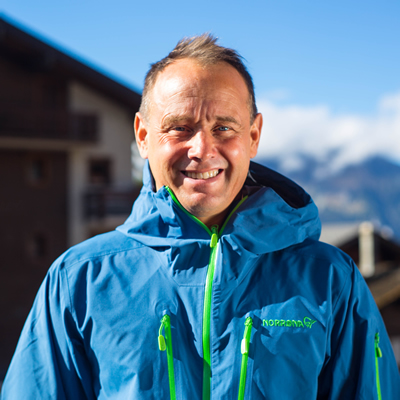 Roddy Willis
Ski Instructor
IASI Level 4 (ISIA Card)
Swiss Brevet Federal
Italian Meastro de Ski
Inspired by his love of the mountains, Roddy moved to the Alps in 1988 where he held a variety of positions, eventually culminating in his promotion to ski school technical director.
Roddy moved to Verbier in 2005 with his family, and subsequently is extremely knowledgeable on the 4 Vallées area- be certain he knows where the best snow conditions are on any given day!
A fully qualified instructor in the Swiss, Italian and Irish system, Roddy even managed to study furniture design for 3 years whilst instructing; and proudly uses this degree in the summer for renovating chalets
and constructing bespoke furniture.
Roddy is a born communicator and this combined with his love of skiing and 29 years of experience ensures that each client achieves their individual goals.
Alpinemojo Ski School