Children's Ski Lessons Nendaz
Hopefully, having read our handy guide detailing Considerations for Booking Children's Ski Lessons Nendaz about the options open to you, you have already decided which ski lessons to book for your child.
In order for them to make the most of their lessons, there are a few things that you can do to prepare them. Read on…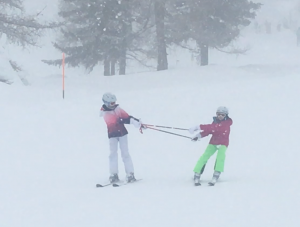 Prior proper planning…
No matter what they are doing, adults do not enjoy themselves when they are cold, wet; in fact, when they are pretty much anything but comfortable and warm. They are apprehensive when they are entering a new situation and have no idea what to expect. And they are always nervous of looking a fool.  It would be unfair of us to expect children to behave differently, especially in a potentially stressful situation for them! So the the more you can prepare them for their lessons, the more relaxed your child will be…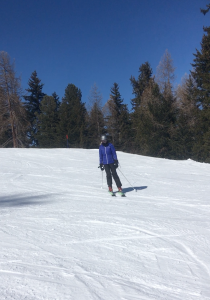 Correct Clothing
Mountain weather is unpredictable and changeable, and we have to be too.
Read our Correct Clothing blog to see what items of clothing should be worn in children's ski lessons Nendaz.
Correct Equipment
Whether you are buying or renting, check out our Children's Ski Equipment page to make sure you get the correct equipment for your children, and that they can make the most from their lesson.
What to Expect (Logistics)
Explain the programme of the day- first we meet the instructor here, then you ski with them for x hours and meet Mum and Dad here. Explain that if they need to contact you, you will be able to meet them, you aren't too far away! Make sure they know the Instructors name, and make a note of what colour helmet and uniform they are wearing, just in case.
Parents MUST inform the instructor of any special requirements including dietary restriction, illnesses and learning difficulties. This will help us to create the best experience possible for you and your child.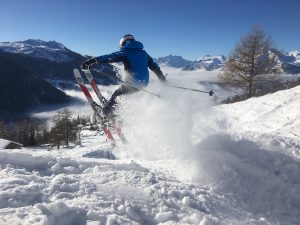 What to Expect (Skiing)
Like with any other sport, don't expect the child to be fantastic straight away. Skiing has a staggering amount of variables, so takes a lot longer to pick up than a sport such as indoor tennis. Be supportive, but explain this to them, and let the instructor know if they are nervous. Be sure to tell the instructor any other sports that the child is good at- a good instructor can explain the movements using other sports as a reference.
Speak Up!
It is super important for them to know to let the instructor know how they are feeling, if they are cold, hungry or need the toilet! Being able to know early means being able to plan a stop and keep the child happy- their welfare is the most important thing.
Pockets
Pockets are necessary for kids on a ski lesson- better than a backpack to carry. I once read a story about a young girl calling them "snack holes", and I can relate to that. However, these are other things that are important to have in a ski lesson.
Epi Pen/ Inhaler
Neckie/ Buff
Sun Cream
Lip Salve (SPF)
Money (5.-)
Sunglasses
Tissues
Hand Warmers
and of course…snacks!
If you have any further questions about what you can expect from your children's ski lessons Nendaz, then please give our friendly office staff a call on (+41) 077 460 24 20 or book your lessons here.
https://alpinemojoskischool.com/wp-content/uploads/2018/09/IMG_1114.jpg
3024
4032
brightdesign
https://alpinemojoskischool.com/wp-content/uploads/2018/06/AlpineMojo-Long-No-Bckgrd-1-300x80.png
brightdesign
2018-09-22 09:00:14
2018-09-23 16:36:19
How to prepare for Children's Ski Lessons