Testimonials
Oliver Logan was on the 2017/18 Level 3/4 Training Programme in Verbier.
See his thoughts on the course here:
During last season, I was very fortunate to undertake the Level 3&4 Training Course with AlpineMojo. I received over 100 hours of outstanding tuition from Sega, Eliott and Oli, which focused on both the technical and tactical elements of skiing. My instructors invested all of their experience and expertise into preparing me for my exam, and as a consequence, my skiing improved greatly.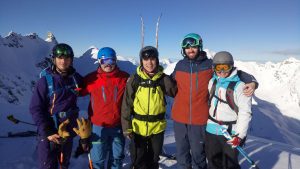 Programme
One of the best things about the AlpineMojo course is that it is extremely flexible, personalised and tailored around your needs. The enjoyable and varied training I received was modified to suit my goals, which allowed the confidence in my skiing to grow whilst my weaknesses diminished. The way in which I skied shorts, longs, bumps and variables was wholly unrecognisable to the way I began the course, and this was absolutely down the relentless commitment and hard work that the AlpineMojo instructors put into my skiing.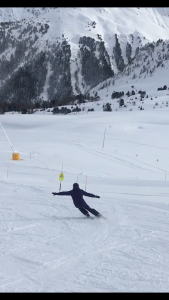 Coaches
I spent the majority of time training with Sega, who, as well as being a fountain of knowledge from her days racing on the professional circuit, was incredibly generous with her time and energy. So much so that I couldn't have asked for any more from a training course. As a result, I felt confident and impeccably prepared prior to tackling my exam. I was lucky enough to benefit enormously from hours of video analysis and expert feedback, which allowed me to identify the areas in which I had to improve my technique. Skiing drills and theory were explained thoroughly; I was always acutely aware of why we were doing certain things and thus had constantly a clear goal and process towards attaining new skills.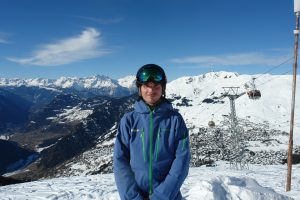 This not only helped my skiing but also my ability to instruct. I learnt countless numbers of new and innovative drills, as well as numerous ways of explaining how to achieve a certain technique for each client's demands, which was invaluable for when I came to instruct for AlpineMojo. The AlpineMojo team's welcoming and selfless attitude made training and working for them a complete pleasure and accordingly, I cannot recommend the AlpineMojo training course highly enough. This course is for anyone who wants to immeasurably improve their skiing, whilst having a fantastic time, with coaches who are thoroughly knowledgeable, approachable and dedicated to progressing your skiing ability.
http://alpinemojoskischool.com/wp-content/uploads/2018/01/2018-01-12-PHOTO-00000072.jpg
1200
1600
brightdesign
http://alpinemojoskischool.com/wp-content/uploads/2018/06/AlpineMojo-Long-No-Bckgrd-1-300x80.png
brightdesign
2018-08-18 14:02:13
2018-09-17 10:24:10
Testimonials