Ski Instructor Training Programme Level 3 & 4
Delivered by AlpineMojo's Centre of Excellence
There are a lot of reasons why AlpineMojo's training course stands out from the crowd… Here are a few of them:
Quality Coaching
Our Trainers are not only instructors; they are highly qualified coaches, with specialisation in long-term progression. See their biographies here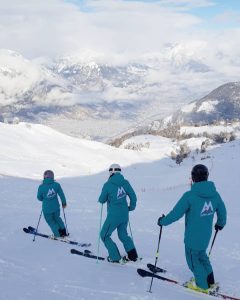 The staff at AlpineMojo know exactly what elements are needed in order to deliver the best programme possible, having already delivered world-class training programmes.
Fitness Programme Included
Preseason training is usually thought of way too late, and an extra element that the individual has to organise separately. This year AlpineMojo's Level 3 & 4 training programme includes a preseason fitness programme, ensuring that when you get to the snow that you maximise the opportunity and time spent on the hill.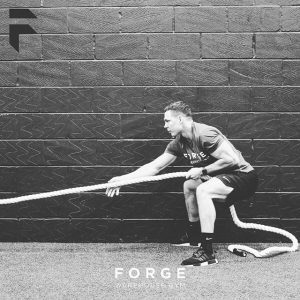 This is provided by our partners at FORGE Warehouse Gym. We have teamed up with Jamie Harries and team for their extensive knowledge of strength & conditioning. A keen skier himself, Jamie understands the biomechanics, and how to optimise training for a season of technically focused skiing. In addition, you can complete the Forge programme anywhere, even if you don't have access to a gym. Your regime can be adapted in cases where  you have weights or a gym, for instance.
It's not all about the on hill training…
Before the training, you will meet with the course leader to discuss goal setting, then again every 2 weeks. This is to corroborate that the goals are realistic; to ensure each individual is progressing to their potential, and to identify key areas to work on.
The trainee to coach ratio will allow focus and attention on each person.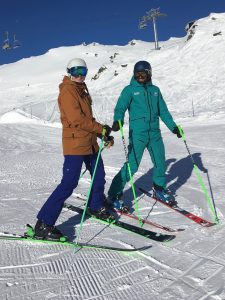 We can take great care to ensure that each person has a clear focus for the session, day, or week(s), so we keep the individual in mind.
You won't have to figure out why your skis won't sharpen, or have to wait until the next day to ask that particular question that has been frustrating you. You will have full access to the knowledge and accessibility of our trainers, whatever the time of day. We know that there is much more to skiing than the technical side, and this gives you chance to process information from the day.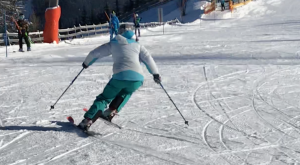 Simply put…
In conclusion, this programme will give you the best possible chance to truly improve and progress your skiing for the level 3/4 technical exams. A 100% pass rate in 2018/2019 speaks for itself.
Training will start in December, and includes the opportunity to work for AlpineMojo during weekends and peak season.
Training traditionally takes place in Verbier. If you would prefer a quieter and cheaper town, this season we are opening the option for trainees to start from Nendaz too.
Based on 180 hours of coaching, the cost for the programme for 19/20 is 3250.- . It includes full time mentoring support, training, fitness programme, video analysis, and ski tuning clinics.
Above all, the best training option is the one that is catered to your needs as an individual. If you are interested in more information, or how our programme can work for you, please call us on +41(0)77 460 24 20 or email us at alpinemojotraining@gmail.com.
http://alpinemojoskischool.com/wp-content/uploads/2019/07/IMG_3950-4.jpg
2175
2707
alpine-admin
http://alpinemojoskischool.com/wp-content/uploads/2018/06/AlpineMojo-Long-No-Bckgrd-1-300x80.png
alpine-admin
2019-07-22 11:27:19
2019-07-22 11:27:19
Ski Instructor Training Programme Level 3 & 4