New for 2019/2020, AlpineMojo are excited to announce their Eurotest training programme!
There are a lot of reasons why AlpineMojo's Eurotest training course stands out from the crowd… Here are a few of them:
The Highest Quality Coaches
Our Trainers are not only instructors; they are highly qualified coaches, with specialisation in running race training. See their biographies here.
Having already delivered world-class training programmes, AlpineMojo's staff know exactly what elements are needed in order to deliver the best programme possible.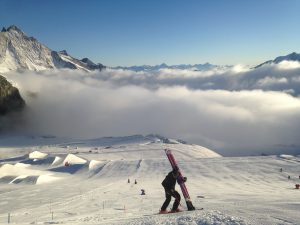 Pre Season Fitness programme
You no longer have to worry about preseason training, and have to organise it separately. This year AlpineMojo's Eurotest training includes a preseason fitness programme; ensuring that when you get to the snow that you maximise the opportunity and time spent on the hill.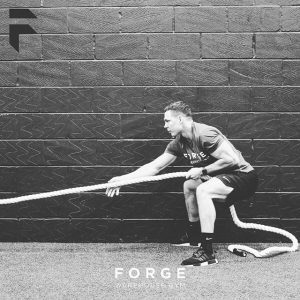 This is provided by our partners at FORGE Warehouse Gym. We have teamed up with Jamie Harries and team for their extensive knowledge of strength & conditioning. A ski instructor himself, Jamie understands the biomechanics, and how to optimise training for running gates. You can complete the Forge programme exercises anywhere, even if you don't have access to weights. Or adapt the regime if you do have access to a gym/weights.
It's not all about the Technical & Tactical…
Prior to the training, you'll meet with the course leader to discuss goal setting, then again each week. This is to corroborate that the goals are realistic, to ensure each individual is progressing to their potential, and to identify key areas to work on.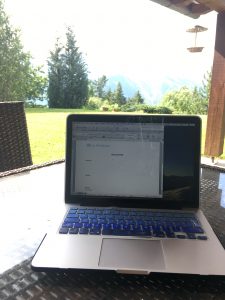 One of the key differences in our programme is that our trainers live in on the course to give you complete access to their expertise. For instance, you will no longer be left to figure out why your skis won't sharpen, or have to wait until the next day to ask that particular question that has been frustrating you. We know that there is much more to training gates than the technical side, and this gives you chance to process information from the day.
Focus on Individuality
The trainee to coach ratio will allow focus and attention on each person, and, even more importantly, there won't be too many people sharing one lane.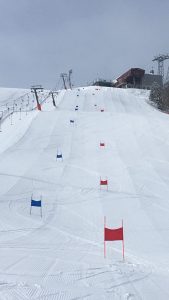 When you come into ski racing as an adult, it isn't just about repetition, but quality practice. Therefore, each session will be considered with the individual in mind. Great care will be taken to ensure that each person has a clear focus for the session, day, or week(s).
We will have the option to train every day of the week- including weekends. Therefore if there is a weather day during the week, you don't miss out on quality days on the hill.
Designed around you, for you, our programme will give you the best possible chance to truly improve and progress your skiing for the Eurotest.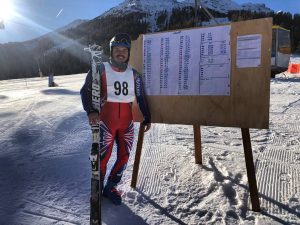 Simply put, the best training option is the one that is catered to your needs as an individual. If you are interested in more information, or how our programme can work for you, please call us on +41(0)77 460 24 20 or email us at alpinemojotraining@gmail.com.
The first day training will be Monday 4th November with the option of 2, 3, or 4 weeks of training.
We will be based in Austria to minimise the costs for everyone.
The cost per week is £500 and includes half board accommodation, training, fitness programme, video analysis, and ski tuning clinics.
It DOES NOT include flights or lift passes.
BA are currently offering return flights to Salzburg for £100 including baggage.
Those on an ISIA card should be able to get their lift pass at the "youth" rate, making liftpasses €285 for 10-out-of-14 days, or €545 for the preseason.*
*TBC
http://alpinemojoskischool.com/wp-content/uploads/2019/07/Eurotest-training-3-weeks.jpg
3264
2448
alpine-admin
http://alpinemojoskischool.com/wp-content/uploads/2018/06/AlpineMojo-Long-No-Bckgrd-1-300x80.png
alpine-admin
2019-07-14 20:52:59
2019-07-14 20:52:59
Eurotest Training Pre Season